GOD Never Sleeps 3 - DARK SUITS
GOD Never Sleeps 3 Gold - DARK SUITS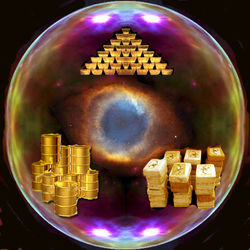 EXECUTIVE SUMMARY
DARK SUITS - Spy 1099
Intelligence, Mega-Criminal Enterprise, and the Power Elite
(c) 2010 Iona Miller, Truth for Reel Productions
FOR INFORMATION ONLY: This proprietary memorandum is informational in nature and relates to the packaging, production and distribution of the dramatic property DARK SUITS - Spy 1099 written by Iona Miller. It is for your confidential use and consideration only, and may not be reproduced, sold, or redistributed without explicit prior approval of TRUTH FOR REEL Productions and the TRIPLE E Enterprise.
Insert Sub Header Here
Part 3 - DARK SUITS: Spy 1099 - "Eyes Wide Shut" (1996) meets "Wall Street 2"(2010). Without empathy, the 'dark suits' manipulate and declare the wars and devastate the economies of target countries to line their own pockets. But the bill is coming due.
The amount of "salted tungsten" gold bars in question was allegedly between 5,600 and 5,700 – 400 oz – good delivery bars [roughly 60 metric tonnes].

This was apparently all highly orchestrated by an extremely well financed criminal operation.

Within mere hours of this scam being identified – Chinese officials had many of the perpetrators in custody.

And here's what the Chinese allegedly uncovered:

Roughly 15 years ago – during the Clinton Administration [think Robert Rubin, Sir Alan Greenspan and Lawrence Summers] – between 1.3 and 1.5 million 400 oz tungsten blanks were allegedly manufactured by a very high-end, sophisticated refiner in the USA [more than 16 Thousand metric tonnes]. Subsequently, 640,000 of these tungsten blanks received their gold plating and WERE shipped to Ft. Knox and remain there to this day. I know folks who have copies of the original shipping docs with dates and exact weights of "tungsten" bars shipped to Ft. Knox.

The balance of this 1.3 million – 1.5 million 400 oz tungsten cache was also plated and then allegedly "sold" into the international market.

Apparently, the global market is literally "stuffed full of 400 oz salted bars".
If the market is stuffed full of 400 oz. salted bars, what are the chances that the GLD ETF has more than their share? Their prospectus contains this legal out...
Gold bars allocated to the Trust in connection with the creation of a Basket may not meet the London Good Delivery Standards and, if a Basket is issued against such gold, the Trust may suffer a loss. Neither the Trustee nor the Custodian independently confirms the fineness of the gold bars allocated to the Trust in connection with the creation of a Basket. The gold bars allocated to the Trust by the Custodian may be different from the reported fineness or weight required by the LBMA's standards for gold bars delivered in settlement of a gold trade, or the London Good Delivery Standards, the standards required by the Trust. If the Trustee nevertheless issues a Basket against such gold, and if the Custodian fails to satisfy its obligation to credit the Trust the amount of any deficiency, the Trust may suffer a loss.
Release Date: to be announced
Status: Pre-production
Genre: Spy Thriller - a political thriller about possible conspiracies
Production Company: Triple E
Cast:
Director:
Screenwriter:
THE STORY: OUTSOURCED INTELLIGENCE
DARK SUITS - SPY 1099 is the third film in a trilogy of international thrillers based on today's outsourced Intelligence Community that has been hijacked by multinational corporations, the 'Dark Suits' of the Power Elite.
OVERVIEW
A front organization is any entity set up by and controlled by another organization, such as intelligence agencies, organized crime groups, banned organizations, religious or political groups, advocacy groups, or corporations. Front organizations can act for the parent group without the actions being attributed to the parent group. Front organizations that appear to be independent voluntary associations or charitable organizations are called front groups. In the business world, front organizations such as front companies or shell corporations are used to shield the parent company from legal liability. In international relations, a puppet state is a state which acts as a front (or surrogate) for another state.
Tea-baggers - Astroturfing is an English-language term referring to political, advertising, or public relationsgrassroots" behavior. The term refers to AstroTurf, a brand of synthetic carpeting designed to look like natural grass. Astroturfing is a form of propaganda whose techniques usually consist of a few people attempting to give the impression that mass numbers of enthusiasts advocate some specific cause. Government astroturfing, as well as other sneaky tricks including an eleven-day war waged to distract from a sex scandal, are depicted in the film Wag the Dog. campaigns that are formally planned by an organization, but designed to mask its origins to create the impression of being spontaneous, popular "
The goal of such a campaign is to disguise the efforts of a political or commercial entity as an independent public reaction to some political entity—a politician, political group, product, service or event. Astroturfers attempt to orchestrate the actions of apparently diverse and geographically distributed individuals, by both overt ("outreach", "awareness", etc.) and covert (disinformation) means. Astroturfing may be undertaken by an individual pushing a personal agenda or highly organized professional groups with financial backing from large corporations, unions, non-profits, or activist organizations. Very often the efforts are conducted by political consultants who also specialize in opposition research. Beneficiaries are not "grass root" campaigners but distant organizations that orchestrate such campaigns.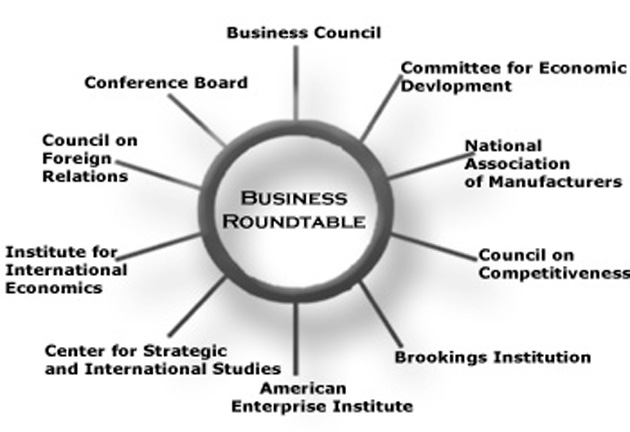 Insert Another Sub Header Here
"The American oligarchy spares no pains in promoting the belief that it does not exist, but the success of its disappearing act depends on equally strenuous efforts on the part of an American public anxious to believe in egalitarian fictions and unwilling to see what is hidden in plain sight." — Michael Lind, To Have and to Have Not
Yes, of course, we all have very strong differences of opinion on many issues. However, like our Founding Fathers before us, we must put aside our differences and unite to fight a common enemy.
It has now become evident to a critical mass that the Republican and Democratic parties, along with all three branches of our government, have been bought off by a well-organized Economic Elite who are tactically destroying our way of life. The harsh truth is that 99% of the US population no longer has political representation. The US economy, government and tax system is now blatantly rigged against us.
Current statistical societal indicators clearly demonstrate that a strategic attack has been launched and an analysis of current governmental policies prove that conditions for 99% of Americans will continue to deteriorate. The Economic Elite have engineered a financial coup and have brought war to our doorstep. . . and make no mistake, they have launched a war to eliminate the US middle class.
To those who feel I am using extreme rhetoric, I ask you to please take a few minutes of your time to hear me out and research the evidence put forth. The facts are there for the unprejudiced, rational and reasoned mind to absorb. It is the unfortunate reality of our current crisis.
Unless we all unite and organize on common ground, our very way of life and the ideals that our country was founded upon will continue to unravel.
Before exposing exactly who the Economic Elite are, and discussing common sense ways in which we can defeat them, let's take a look at how much damage they have already caused.
I: Casualties of Economic Terrorism, Surveying the Damage
The devastating numbers across-the-board on the economic front are staggering. I'll go through some of them here, many we have already become all too familiar with. We hear some of these numbers all the time, so much so that it appears as if we have already begun "to normalize the unthinkable." You may be sick of hearing them, but behind each number is an enormous amount of individual suffering, American lives and families who are struggling worse than they ever have.
America is the richest nation in history, yet we now have the highest poverty rate in the industrialized world with an unprecedented number of Americans living in dire straits and over 50 million citizens already living in poverty.
The government has come up with clever ways to downplay all of these numbers, but we have over 50 million people who need to use food stamps to eat, and a stunning 50% of US children will use a food stamp to eat at some point in their childhood. Approximately 20,000 people are added to this total every day. In 2009, one out of five US households didn't have enough money to buy food. In households with children, this number rose to 24%, as the hunger rate among US citizens has now reached an all time high.
We also currently have over 50 million US citizens without healthcare. 1.4 million Americans filed for bankruptcy in 2009, a 32% increase from 2008. As bankruptcies continue to skyrocket, medical bankruptcies are responsible for over 60% of them, and over 75% of the medical bankruptcies filed are from people who have healthcare insurance. We have the most expensive healthcare system in the world, we are forced to pay twice as much as other countries and the overall care we get in return ranks 37th in the world.
In total, Americans have lost $5 trillion from their pensions and savings since the economic crisis began and $13 trillion in the value of their homes. During the first full year of the crisis, workers between the age of 55 - 60, who have worked for 20 - 29 years, have lost an average of 25% off their 401k. "Personal debt has risen from 65% of income in 1980 to 125% today." Over five million US families have already lost their homes, in total 13 million US families are expected to lose their home by 2014, with 25% of current mortgages underwater. Deutsche Bank has an even grimmer prediction: "The percentage of 'underwater' loans may rise to 48 percent, or 25 million homes." Every day 10,000 US homes enter foreclosure. Statistics show that an increasing number of these people are not finding shelter elsewhere, there are now over 3 million homeless Americans, the fastest growing segment of the homeless population is single parents with children.
One place more and more Americans are finding a home is in prison. With a prison population of 2.3 million people, we now have more people incarcerated than any other nation in the world - the per capita statistics are 700 per 100,000 citizens. In comparison, China has 110 per 100,000, France has 80 per 100,000, Saudi Arabia has 45 per 100,000. The prison industry is thriving and expecting major growth over the next few years. A recent report from the Hartford Advocate titled "Incarceration Nation" revealed that "a new prison opens every week somewhere in America."
Mass Unemployment
The government unemployment rate is deceptive on several levels. It doesn't count people who are "involuntary part-time workers," meaning workers who are working part-time but want to find full-time work. It also doesn't count "discouraged workers," meaning long-term unemployed people who lost hope and don't consistently look for work. As time goes by, more and more people stop consistently looking for work and are discounted from the unemployment figure. For instance, in January, 1.1 million workers were eliminated from the unemployment total because they were "officially" labeled "discouraged workers." So instead of the number rising, we will hear deceptive reports about unemployment leveling off.
On top of this, the Bureau of Labor Statistics recently discovered that 824,000 job losses were never accounted for due to a "modeling error" in their data. Even in their initial January data there appears to be a huge understating, with the newest report saying the economy lost 20,000 jobs. TrimTabs employment analysis, which has consistently provided more accurate data, "estimated that the U.S. economy shed 104,000 jobs in January."
When you factor in all these uncounted workers — "involuntary part-time" and "discouraged workers" — the unemployment rate rises from 9.7% to over 20%. In total, we now have over 30 million US citizens who are unemployed or underemployed. The rarely cited "employment-participation" rate, which reveals the percentage of the population that is currently in the workforce, has now fallen to 64%.
Even based on the "official" unemployment rate, just to get back to the unemployment level of 4.6% that we had in 2007, we need to create over 10 million new jobs, and most every serious economist will tell you that these jobs are not coming back. In fact, we are still consistently shedding jobs, on just one day, January 27th, several companies announced new cuts of more than 60,000 jobs.
Due to the length of this crisis already, millions of Americans are reaching a point where the unemployment benefits that they have been surviving off of are coming to an end. More workers have already been out of work longer than at any point since statistics have been recorded, with over six million now unemployed for over six months. A record 20 million Americans qualified for unemployment insurance benefits last year, causing 27 states to run out of funds, with seven more also expected to go into the red within the next few months. In total, 40 state programs are expected to go broke.
Most economists believe that the unemployment rate will remain high for the foreseeable future. What will happen when we have millions of laid-off workers without any unemployment benefits to save them?
Working More for Less
The millions struggling to find work are just part of the story. Due to the fact that we now have a record high six people for every one job opening, companies have been able to further increase the workload on their remaining employees. They have been able to increase the amount of hours Americans are working, reduce wages and drastically cut back on benefits. Even though Americans were already the most productive workers in the world before the economic crisis, in the third quarter of 2009, average worker productivity increased by an annualized rate of 9.5%, at the same time unit labor cost decreased by 5.2%. This has led to record profits for many companies. Of the 220 companies in the S&P 500 who have reported fourth-quarter results thus far, 78% of them had "better-than-expected profits" with earnings 17% above expectations, "the highest for any quarter since Thomson Reuters began tracking data."
According to the Bureau of Labor Statistics, the national median wage was only $32,390 per year in 2008, and median household income fell by 3.6% while the unemployment rate was 5.8%. With the unemployment rate now at 10%, median income has been falling at a 5% rate and is expected to continue its decline. Not surprisingly, Americans' job satisfaction level is now at an all time low.
There are also a growing number of employed people who, despite having a job, are still living in poverty. There are at least 15 million workers who now fall into this rapidly growing category. $32,390 a year is not going to get you far in today's economy, and half of the country is making less than that. This is why many Americans are now forced to work two jobs to provide for their family to hopefully make ends meet.
A Crime Against Humanity
The mainstream news media will numb us to this horrifying reality by endlessly talking about the latest numbers, but they never piece them together to show you the whole devastating picture, and they rarely show you all the immense individual suffering behind them. This is how they "normalize the unthinkable" and make us become passive in the face of such a high casualty count.
Behind each of these numbers, is a tremendous amount of misery, the physical toll is only outdone by the severe psychological toll. Anyone who has had to put off medical care, or who couldn't get medical care for one of their family members due to financial circumstances, can tell you about the psychological toll that is on top of the physical suffering. Anyone who has felt the stress of wondering how they were going to get their child's next meal or their own, or the stress of not knowing how you are going to pay the mortgage, rent, electricity or heat bill, let alone the car payment, gas, phone, cable or internet bill.
There are now well over 150 million Americans who feel stress over these things on a consistent basis. Over 60% of Americans now live paycheck to paycheck.
These are all basic things that every person should be able to easily afford in a technologically advanced society such as ours. The reason why we struggle with these things is because the Economic Elite have robbed us all. This amount of suffering in the United States of America is literally a crime against humanity.
Insert Sub Header Here
"The war against working people should be understood to be a real war…. Specifically in the U.S., which happens to have a highly class-conscious business class…. And they have long seen themselves as fighting a bitter class war, except they don't want anybody else to know about it." — Noam Chomsky

As a record number of US citizens are struggling to get by, many of the largest corporations are experiencing record-breaking profits, and CEOs are receiving record-breaking bonuses. How could this be happening; how did we get to this point?

The Economic Elite have escalated their attack on US workers over the past few years; however, this attack began to build intensity in the 1970s. In 1970, CEOs made $25 for every $1 the average worker made. Due to technological advancements, production and profit levels exploded from 1970 - 2000. With the lion's share of increased profits going to the CEOs, this pay ratio dramatically rose to $90 for CEOs to $1 for the average worker.

As ridiculous as that seems, an in-depth study in 2004 on the explosion of CEO pay revealed that, including stock options and other benefits, CEO pay is more accurately $500 to $1.

Paul Buchheit, from DePaul University, revealed, "From 1980 to 2006 the richest 1% of America tripled their after-tax percentage of our nation's total income, while the bottom 90% have seen their share drop over 20%." Robert Freeman added, "Between 2002 and 2006, it was even worse: an astounding three quarters of all the economy's growth was captured by the top 1%."

Due to this, the United States already had the highest inequality of wealth in the industrialized world prior to the financial crisis. Since the crisis, which has hit the average worker much harder than CEOs, the gap between the top one percent and the remaining 99% of the US population has grown to a record high. The economic top one percent of the population now owns over 70% of all financial assets, an all-time record.

As mentioned before, just look at the first full year of the crisis when workers lost an average of 25 percent off their 401k. During the same time period, the wealth of the 400 richest Americans increased by $30 billion, bringing their total combined wealth to $1.57 trillion, which is more than the combined net worth of 50% of the US population. Just to make this point clear, 400 people have more wealth than 155 million people combined.

Meanwhile, 2009 was a record-breaking year for Wall Street bonuses, as firms issued $150 billion to their executives. 100% of these bonuses are a direct result of our tax dollars, so if we used this money to create jobs, instead of giving it to a handful of top executives, we could have paid an annual salary of $30,000 to 5 million people.

So while US workers are now working more hours and have become dramatically more productive and profitable, our pay is actually declining and all the dramatic increases in wealth are going straight into the pockets of the Economic Elite.

If our income had kept pace with compensation distribution rates established in the early 1970s, we would all be making at least three times as much as we are currently making. How different would your life be if you were making $120,000 a year, instead of $40,000?

So it should come as no surprise to see that we now have the highest inequality of wealth in the industrialized world and the highest inequality of wealth in our nation's history. The backbone of America, a hard-working middle class that has made our country a world leader, has been devastated.

Now that we have a better understanding of how our income has been suppressed over the past forty years, let's take a look at how the economy has been designed to take the limited money we receive and put it into the hands of the Economic Elite as well.

Costs of Living

Outside of the workplace, in almost all our costs of living the system is now blatantly rigged against us. Let's take a look at it, starting with our tax system.

In total, the average US citizen is forced to give up approximately 30% of our income in taxes. This tax system is now strategically designed to flow straight into the hands of the Economic Elite. A huge percentage of our tax dollars ultimately ends up in their pockets. The past decade proves that — whether it's the Republicans or the Democrats running the government — our tax money is not going into our community; it is going into the pockets of the billionaires who have bought off both parties - it is obscene.

For an example of how this system flows to the Economic Elite, just look at the Wall Street "bailout." The real size of the bailout is estimated to be $14 trillion - and could end up costing trillions more than that. By now you are probably also sick of hearing about the bailout, but stop and think about this for a moment… Do you comprehend how much $14 trillion is?

What could be accomplished with this money is almost beyond common comprehension.

And this is just the tip of the iceberg that has hit us. On top of the trillions given to the Wall Street elite, we already have a record $12.3 trillion in national debt - and we now have to pay $500 billion in interest to the Economic Elite on this debt every year, yet another way they are milking us dry. When you add in unfunded liabilities owed, like social security payments, we actually owe a stunning $74 trillion. That adds up to a debt of $242,000 for every man, woman and child in America.

Trillions more, 25% of taxpayer dollars allocated to military spending goes unaccounted for every year, not to mention the billions spent on overcharging and outright fraud. During the War on Terror, the Economic Elite have used our tax money to build a private army that has more soldiers deployed than the US military - a congressional study revealed that 69% of the "US" fighting forces deployed throughout the world in our name are in fact private mercenaries, 80% of them are foreign nationals. Private contractors regularly get paid three to five times more than our soldiers, and have been repeatedly caught overcharging and committing fraud on a massive scale. A congressional investigation revealed this and strongly recommended that we seize wasting tax dollars on these private military contractors. However, under Obama, there has actually been a drastic increase in total tax dollars spent on them.

In 2009, just over $1 trillion tax dollars were spent on the military. It's safe to say that at least $350 billion of that was needlessly wasted.

When you research our tax system you see an unprecedented level of waste and fraud rampant throughout most expenditures. Our tax system is a national disaster of epic proportions. It is literally an organized criminal operation that continues to rob us in broad daylight, with zero accountability.

Politicians and mainstream "news" outlets will not tell you this, but most every serious economist knows that due to so much theft and debt created in the tax system, the only way to fix things, other than stopping the theft and seizing the trillions that have been stolen, will be for the government to cut important social funding and drastically raise our taxes. Other than the record national debt, many states are running record deficits and "barreling toward economic disaster, raising the likelihood of higher taxes, more government layoffs and deep cuts in services." Our nation's biggest state economies, like California and New York, are the ones in most trouble.

To merely say that things will not be improving economically is to be a delusional optimist. The truth that you will not hear: we have been hit by an economic deathblow and the United States lays in ruins.

It's not just this criminal tax system; the theft is now built into all our costs of living.

Trillions more in our spending on food and fuel have been stolen due to fraudulent stock transactions and overcharging. Just ten years ago, in 2000, American families paid 7% of our income on food and fuel. We now pay 20%. This drastic increase is primarily driven by fraudulent market manipulation that drives up stock prices. Congress uncovered this in 2006, as part of the Enron investigation. They found that companies manipulated the oil market to create major spikes in stock values, but then Congress didn't do anything about it. Nothing to see here, just move on.

As mentioned before, we have the most expensive health care system in the world and we are forced to pay twice as much as other countries, and the overall care we get in return ranks 37th in the world. On average, US citizens are now paying a record high 8% of their income on medical care.

One of the reasons why foreclosure rates are so high is because the percentage of income Americans pay on their housing has risen to 34%.

So for these basic necessities - taxes, food, fuel, shelter and medical bills - we have already lost 92% of our limited income. Then factor in ever-increasing interest rates on credit cards, student loans, rising prices for cable, internet, phone, bank fees, etc., etc., etc…. We are being robbed and gouged in all costs of living, in every aspect of our life. No wonder bankruptcies are skyrocketing and the number of people suffering from psychological depression has reached an epidemic level.

The American worker is screwed over every step of the way, and it all starts with the explosion in the cost of a college education. This is one of the Economic Elite's most devastating weapons. To have any chance of succeeding in this economy, it is commonly believed that you must attend the best college possible. With the rising costs involved, today's students are graduating with record levels of debt from student loans. At the same time, the unemployment rate among recent college graduates has risen higher than the national average, and those who do find work are making significantly less than they expected to make. This combination of extreme debt and reduced pay has crippled an entire generation right from the start and has put them in a vicious cycle of spiraling debt that they will struggle with for the rest of their lives. The most recent college graduates are now known as a "lost generation."

The American dream has turned into a nightmare. The economic system is a sophisticated prison cell; the indentured servant is now an indebted wage slave; whips and chains have evolved into debts.

"There are two ways to conquer and enslave a nation. One is by sword. The other is by debt."
– John Adams

Concealing National Wealth

"Liberty in the concrete signifies release from the impact of particular oppressive forces; emancipation from something once taken as a normal part of human life but now experienced as bondage…. Today, it signifies liberation from material insecurity and from the coercions and repressions that prevent multitudes from participation in the vast cultural resources that are at hand." — John Dewey

When you take the time to research and analyze the wealth that has gone to the economic top one percent, you begin to realize just how much we have been robbed. Trillions upon trillions of dollars that could make the lives of all hard-working Americans much easier have been strategically funneled into the coffers of the Economic Elite. The denial of wealth is the key to the Economic Elite's power. An entire generation of massive wealth creation has been strategically withheld from 99% of the US population.

The US public doesn't have any understanding of how much wealth has been generated and concentrated into the hands of the Economic Elite over the past 40 years; there is no historical frame of reference. This withholding of wealth is truly the greatest crime against humanity in the history of civilization.

What could be done with all the money that has been hoarded by the Economic Elite is extraordinary!

Let's consider what we could do with the money that has been stolen from us. On top of what should be our average six-figure yearly income, we could have:

* Free health care for every American,
* A free 4 bedroom home for every American family,
* 5% tax rate for 99% of Americans,
* Drastically improved public education and free college for all,
* Significantly improved public transportation and infrastructure,

The list goes on…

This is not some far-fetched fantasy. These are all things that Franklin D. Roosevelt talked about doing in the 1940s, long before the explosion of wealth creation in our technologically advanced global economy. The money for all this is already there, stashed into the claws of the Economic Elite. The denial of wealth to the masses is the key to the Economic Elite's power. Outside of outdated and obsolete economic models and theories — and incredibly short-sighted greed — there is no reason why all this money should be kept in the hands of a few, at the immense suffering and expense of the many.

If Americans could just understand how much wealth is being withheld from us, we would have a massive uprising and the Economic Elite would be swept away, into the history books alongside the evil despots of the past.

"For if leisure and security were enjoyed by all alike, the great mass of human beings who are normally stupefied by poverty would become literate and would learn to think for themselves; and when once they had done this, they would sooner or later realize that the privileged minority had no function, and they would sweep it away. In the long run, a hierarchical society was only possible on a basis of poverty and ignorance." — George Orwell

Now that we have a better understanding of how the Economic Elite dominate our lives, let's take a look at exactly who they are…
IV: The Financial Coup d'Etat
Although most of the Economic Elite live and operate inside the US, they are not concerned for our future. To them, the entire world is theirs and they work intimately with other elites throughout the world against the interests of the US public. Ever since the days of Henry Ford, the Economic Elite have needed a thriving US middle class to increase growth and profits, but now, in the global economy, they view the US middle class as obsolete. They increasingly look globally for profits and they would rather pay cheap labor in countries like China and India. On top of the millions of jobs they have already shipped overseas to increase profits at our expense, they are planning to ship an additional 25% of current US jobs overseas as well.
They now see us as the biggest obstacle to their continued consolidation of wealth and resources. This is why they have stepped up their attack on us.
If you want further proof of this, all one needs to do is study the Wall Street bailout. The entire bailout is strategically designed to eliminate the US middle class. Every time you hear the word "bailout," you should think "coup d'état." Here is the definition of coup d'état:
"A coup d'état or coup for short, is the sudden unconstitutional deposition of a government, usually by a small group of the existing state establishment… to replace the deposed government with another…. A coup d'état succeeds when the usurpers establish their legitimacy if the attacked government fail to thwart them, by allowing their (strategic, tactical, political) consolidation and then receiving the deposed government's surrender; or the acquiescence of the populace and the non-participant military forces.

Typically, a coup d'état uses the extant government's power to assume political control of the country. In Coup d'État: A Practical Handbook, military historian Edward Luttwak says: 'A coup consists of the infiltration of a small, but critical, segment of the state apparatus, which is then used to displace the government from its control of the remainder', thus, armed force (either military or paramilitary) is not a defining feature of a coup d'état."
The bailout was a financial coup, an intelligence operation to seize control of the US economy and tax system. It is similar to what the Economic Elite have done through the International Monetary Fund (IMF) in many other countries throughout the world. It is clearly a case of economic imperialism. When financial coups are carried out in other countries, they call it a Structural Adjustment Program (SAP). The end result is the theft of working class wealth, the privatization of public functions and resources, rising unemployment, the elimination of the middle class and increasing taxation and debt that turns the overwhelming majority of the nation into a peasant class. This is exactly the track we are on now.
Just look at how they have already done this in many other countries, and then look at the "bailout."
The success of the coup is clear by the control of the US Treasury by Goldman Sachs criminal masterminds Hank Paulson and Tim Geithner, and the continued control of the Federal Reserve by Ben Bernanke.
In 1970, Hank Paulson began his career in the Pentagon working for Secretary of Defense Melvin Laird. In 1972, he then moved to the White House, where he worked for the Nixon Administration. He was "the assistant to John Ehrlichman during the events of the Watergate scandal for which Ehrlichman was convicted, and sentenced to prison." After Paulson's disgraced exit from the political world, he joined Goldman Sachs in 1974, eventually becoming CEO in 1999 when he led an effort to force out Goldman's previous CEO John Corzine. While leading Goldman, Paulson developed very intimate relations with members of the Chinese elite, visiting the country over 70 times.
In 2004, during his time as Chairman and CEO of Goldman Sachs, Paulson personally led a successful effort to get the SEC to remove the " net capital rule," which was a "requirement that their brokerages hold reserve capital that limited their leverage and risk exposure." This was the biggest reason why the economic crisis happened. With the "net capital rule" out of the way, Goldman Sachs and other major Wall Street firms with over $5 billion in assets were free to engage in high risk/high reward behavior. This led to the housing bubble with the creation of high risk speculation, essentially rigged Ponzi-style scams like "mortgage-backed securities, credit derivatives, and credit default swaps… and other exotic structured finance instruments that only highly-trained mathematicians understand, based on models that are beyond the comprehension of most traders."
After making over $700 million on these shady high risk activities that created a ticking time bomb in our economy, Paulson left Goldman Sachs to run the US Treasury. Shortly after that, the speculative trading scams blew up, and there was the man who played the most pivotal role in causing the economy to crash now running the US Treasury and in charge of "maneuvering" trillions of dollars in national wealth to "fix" the economy. It was time for Paulson, along with his close confidant Tim Geithner, then heading the NY Federal Reserve Bank, and Federal Reserve Chairman Ben Bernanke, to engineer the greatest theft of wealth in history with the "bailout."
Paulson quickly brought in several former Goldman Sachs partners to help him engineer the coup. A pivotal Paulson asset was former Goldman executive Dan Jester, who Paulson quickly hired as a "contractor." As Robert E. Prasch recently reported, "Jester was never appointed by Congress or otherwise vetted before taking up his role as the Treasury's de facto central player in the crucial decisions that marked that fall's bailout of Wall Street." Paulson's most publicized move was the $700 billion Troubled Assets Relief Program (TARP). This was a blatant no-strings attached giveaway of taxpayer money, handed directly to Wall Street's biggest players. To oversee the TARP operation, Paulson brought in Goldman Sachs Vice President Neel Kashkari.
Another egregious unilateral move by Paulson was installing Edward Liddy, one of his former board members at Goldman Sachs, as CEO of AIG. Liddy was the Chairman of Goldman's Audit Committee, making him the most knowledgeable person regarding Goldman's collateralized debt obligations (CDOs). Paulson knew these CDOs would go bust because they were based on fraudulent activities, essentially a massive Ponzi scheme. So Paulson and Goldman Sachs covered their risk by insuring them through AIG, making it pivotal to save AIG and have one of his most trusted allies run the company. With Liddy in place, billions of taxpayer dollars were secretly funneled by the Geithner-led NY Federal Reserve through AIG to Goldman Sachs and several other Wall Street elite counterparties. Without the AIG bailout, Goldman Sachs would have collapsed as a result of their own Ponzi scheme.
The assassinations of Goldman rivals Bear Stearns and Lehman Brothers, and the forced Bank of America acquisition of Merrill Lynch were all equally scandalous actions as well.
The hidden hand of the Bernanke-led Federal Reserve's secret "black magic" tactics — which created and distributed trillions of dollars — turned Morgan Stanley and Goldman Sachs into bank holding companies overnight, which gave them access to trillions of dollars to further manipulate the market and create record setting profits.
Every step of the way, the economic terrorist organization led by Paulson, Geithner and Bernanke held our economy hostage by declaring that all their demands must be met or the entire economy would be destroyed, as a result of the very actions the players being rewarded had taken. (I don't use the words "economic terrorists" as hyperbole. The threat posed by them and the amount of death, destruction and misery they have already caused the United States is much greater than that caused by Bin Laden and Al-Qaeda - it's not even close.)
Through the crisis, the fundamental structure of the stock market has been proven to be a scam. The Ponzi scheme activities, outright market manipulation and massive worldwide fraud perpetrated by Goldman Sachs, JP Morgan, Morgan Stanley, Citigroup, AIG, the three major ratings agencies and several other Wall Street elite firms are blatant. Just in the housing and oil futures markets alone, the criminal activity and economic theft is in the multi-trillions.
By looking the other way, the SEC, Congress and Presidents Bush and Obama are complicit. An analysis of actions taken, or most often not taken, by the leaders of both the Republican and Democratic parties prove that they are now accomplices. They have not only let it happen; they continue to look the other way and have been stonewalling laws, investigations and prosecutions in what is clearly criminal activity.
If we had a nation of law, none of these things would have happened. This proves to anyone who cares to look that we now live in a Banana Republic. Our democracy has clearly become a farce.
The overwhelming majority of our politicians are now on the Economic Elite payroll. This financial coup started under Hank Paulson in the Bush Administration and has been carried through, without even the slightest hitch, under Geithner in the Obama Administration, and all along Ben Bernanke has been leading the Federal Reserve. Bernanke's reconfirmation shows you who the co-conspirators are - just look at the members of Congress who voted for it.
All three branches of our government are now complicit in what is literally the greatest theft of wealth in history, along with a mainstream "news" media that keeps going about their "reporting," as if this wasn't a crime, business as usual. Nothing to see here…
Obama's Role
As hard as it is for many Americans to admit, after a year in office it is now obvious, to those who study policy decisions, that Obama's rhetoric is very far from the reality of his actions. Outside of the tough talk Obama gives concerning "Wall Street Bankers," all evidence clearly demonstrates that he is their puppet. The list of decisions that he has made to support the Economic Elite at our expense is already extensive.
As mentioned before, the fact that the bailout started under Bush and went straight through without a hitch under Obama is proof enough. On top of this, Obama's campaign was heavily financed by Goldman Sachs, and prior to the election Obama often spoke with Paulson. An analysis of phone records shows that Obama and Paulson engaged in 26 direct calls prior to the election. "Paulson placed more than twice as many individual outgoing calls to [candidate] Obama (14) as to President Bush (6)."
As soon as Obama was elected, he got rid of all the economic advisors he had during his campaign and replaced them with Wall Street insiders who were committed to "turning the bailout into an all-out giveaway." He took the main players that caused the economic crisis to begin with, and put them in charge of economic policy.
Right from the start he appointed Tim Geithner, Paulson's right-hand man, to run the US Treasury. Mark Patterson, a former Goldman Sachs lobbyist, then became Geithner's Chief of Staff with the direct approval of Obama. Geithner has surrounded himself with many aides that formerly worked for Goldman Sachs, "none of whom faced Senate confirmation." Obama also allowed Adam Storch, a Goldman Sachs VP, to become "the first chief operating officer of the Securities and Exchange Commission's enforcement division." Obama even "nominated Goldman Sachs executive Gary Gensler to head the Commodity Futures Trading Commission, which regulates futures markets." Gensler was "a high-level Treasury official in a 2000," when he helped create a "law that exempted the $58 trillion credit default swap market from oversight." Another major player in the economic collapse was Larry Summers, who Obama quickly appointed as White House National Economic Council Director.
All of this is, in essence, the final stage of a coup d'état, with Obama now serving as their puppet.
Obama clearly has not held the thieves accountable. He has emboldened them in ways that led to record setting profits and bonuses - bonuses that are 100% a direct result of our tax money. He let them take the money, keep the money, and now he lets them continue to make even more money.
Even now, with all his new anti-Wall Street talk, his proposals are extremely misguided and weak.
Obama always deceptively frames the bailout discussion in relation to the $700 billion TARP program. He, along with the mainstream media, always seems to gloss over the fact that the bailout is much more than just the TARP program. TARP is a mere 2% of this multifaceted scam.
His proposal of a tax on Wall Street firms to get some of our tax money back is estimated to bring in $90 billion over the next ten years. That works out to $9 billion a year, compare that to the $150 billion in bonuses handed out by these same firms… just in the past year! The top Wall Street firms would no longer even exist if we didn't bail them out. Their profits are a direct result of our tax money. If Obama is serious about getting our money back, 100% of the record-breaking bonus money that these thieves gave themselves should be going back into the tax system that it came from to pay down our national debt, lower our tax rates and create jobs.
The $150 billion in bonuses handed out this year cost you $500 of your hard-earned money. For a family of four, that's $2000 that was taken from you and your family just this year and given directly to Wall Street bonuses. Think about that… Your personal money was taken from you and your family, and given directly to Goldman Sachs CEO Llyod Blankfein. In fact, your direct gift to Wall Street is much more than that; the $2000 your family lost was just for this year's bonuses, much more of your money was given away in the bailout. The real size of the bailout is estimated to be $14 trillion, which works out to be $46,662 for every man, woman and child in America.
On top of being bailed out with our tax money, Goldman Sachs, which just had its most profitable quarter in its 140-year history, only paid 1% in taxes in 2008!
And now that Obama has given trillions of our dollars to Wall Street, he is all of a sudden so concerned about our national deficit. That is disgraceful! When it came to the Economic Elite he could give away trillions, but when it comes to the social infrastructure of the American public and creating job programs, we all of a sudden have to be tight with our tax money and make "painful choices." When looking at Obama's latest $100 billion jobs program, again, compare that to the $150 billion in bonuses. If you want to know if Obama is serious about creating jobs, just look at where he gave his big " Jobs Speech" - at the Business Roundtable affiliated Brookings Institution. Thus again, confirming where his true loyalties lie.
Obama's sudden change of heart after the Massachusetts Senate election defeat is still more empty rhetoric. His new found support for Paul Volcker, and his proposals to bring back Glass-Steagall type laws to prevent another economic catastrophe sound great on the surface, but then you find out that Wall Street firms have already figured out ways around these proposed laws. While it would be great to have Volcker creating the rules over the Goldman Sachs-led team at the Treasury now, he is himself a former Federal Reserve Chairman who represents JP Morgan Chase interests. Jamie Dimon, current JP Morgan Chase CEO and Business Roundtable member, is considered by Obama to be a possible replacement for Geithner at the Treasury. Replacing Goldman Sachs interests with JP Morgan interests is hardly change for the 99% of Americans who have seen their interests ignored thus far. JP Morgan and Goldman Sachs are two heads of the same monster.
An analysis of the "Volcker Rules" shows you the essence of what Obama is all about. The "Volcker Rules" are just more propaganda. First off, the rules do not go far enough. Simon Johnson testified before the Senate Banking Committee and summed them up by saying: "while the principles behind these proposed rules are exactly on target… the specific rule changes would need to be much tougher if they are to have any effect." Johnson earlier exposed the "Volcker Rules" to merely be a "marketing slogan."
Jeff Madrick, writing for the Roosevelt Institute, rightly questioned if Obama's economists even did their homework when putting together the rule. "What is disturbing is how poorly the Volcker rule has been thought through. When first announced, it sounded like a worthy and needed step in the right direction, and a suggestion the Obama team was waking up to reality. But I also expected more sophisticated details to come. So far, there are none… it looks like they didn't give it much thought before announcing the plan. This is a critical error in judgment." Even if the flawed laws make it to the Senate floor, the Banking Committee has come out strongly against them as being too little, too late. To sum this all up, this is another case of Obama trying to make it look like he's doing something, when in reality, he isn't doing anything.
This is similar to Obama's $75 billion taxpayer funded foreclosure-prevention program that has been a spectacular failure in stemming the foreclosure crisis. The Obama Administration knew the program wasn't working from the start, but they just sat back and let it continue to fail, wasting billions of taxpayer dollars in the process.
Even Neil Barofsky, the special inspector general for the TARP program, said the following in his January 30th report to Congress: "It is hard to see how any of the fundamental problems in the [financial] system have been addressed to date…. Even if TARP saved our financial system from driving off a cliff back in 2008, absent meaningful reform, we are still driving on the same winding mountain road, but this time in a faster car." Now that the "Too Big to Fail" Wall Street elite know that the government will come in to bail them out, they are engaging in even riskier behavior than before.
As President Theodore Roosevelt once declared in a situation much like our current crisis, "Corporation cunning has developed faster than the law of nation or state. Corporations have found ways to steal long before we have found that they were susceptible to punishment for theft. But sooner or later, unless there is a season of readjustment, there will come a riotous, wicked, murderous day of atonement…. These fools on Wall Street think that they can go on forever! They can't!"
The primary reason why the Economic Elite have gained such dominance is their commitment to psychological operations that divide-and-conquer the US public. They use their overwhelming influence over mainstream media outlets and political candidates in very clever ways to divide us.
It is known among political scientists that powerful forces always seek to gain control of pre-existing social and political institutions so they can usurp their powers. The Economic Elite gained control of both the Democratic and Republican political parties because they knew that hardworking Americans loyally followed these parties, and we believed these parties were looking out for our best interests. We have, for the most part, been lifelong Republicans or lifelong Democrats, but until we see that our favored party has been seized by power and greed addicted interests, we will all continue to lose. These are extremely hard truths to face, but until we face them, we will continue our decline.
With half the US population loyal to Democrats and the other half loyal to Republicans, gaining control of both these parties meant total control for them. The past decade is testament to their total control of both parties.
In manufactured public opinion, Obama represented a far left swing in US politics, and Bush represented a far right swing, and these two supposed polar opposites also had a Congress overwhelmingly run by members of their own party. Did we get drastically different policies? In what matters most, in both cases, the results were the same: more money and power for the Economic Elite and the continued decline of the US middle class. This fact is now undeniable.
Yes, there are definite differences in their rhetoric and on some social issues, but this is the key to the psychological operations, to the divide-and-conquer strategy that they use so effectively.
To distract and divide us, they use rhetoric on social issues like religion, gay marriage, abortion, etc., all serious and significant issues that we bitterly disagree on, but in the overall picture, these issues are secondary to the larger, more fundamental political and economic issues that lead to our wealth being stolen from us, and ultimately, our lives being increasingly dominated by a small few.
Bush appealed to conservative Republicans and then ran up the deficit to record levels. Obama appealed to liberal Democrats, but increased war spending and support for Wall Street billionaires. In both cases, the candidates severely divided the US middle class, but in the policy decisions that mattered most, they both sided with the economic top one percent at the expense of hardworking Americans.
Just look at the last few election cycles. In 2006 and 2008 US citizens rose up in record-breaking numbers to kick out the Republicans in power, whom they felt had betrayed them. Now, with the Democrats in power, the consensus seems to be that in the 2010 mid-term elections we will vote for Republicans and kick out the Democrats who have failed to deliver on the much needed and promised changes.
Do you not see the ridiculous nature of this divide-and-conquer strategy? This is a vicious cycle that will continue to lead to our destruction.
Psychological Operations 101: Obama Vs. Fox News
For those of us who are strong enough to see beyond our propaganda-induced preconceptions and prejudices, the insidious nature of the Economic Elite's divide-and-conquer strategy is on full display in the feud between Obama and Fox News. About half of the country loves Obama and hates Fox News, and the other half loves Fox News but hates Obama. They both use very effective propaganda to seduce their followers. However, as hard as it is for people who love one of them to admit, they both serve the same masters.
Once again, let's look at Goldman Sachs. They financed Obama's campaign and he has rewarded them with policies that have led to them making record-breaking profits, instead of investigating them for the many illegal activities they participated in and continue to take part in.
On the other side of this psychological operation, you have Fox News. When was the last time you saw Fox News doing an investigation into the illegal practices of Goldman Sachs? Even the Obama-appointed Tim Geithner, the Economic Elite's main man on the economy, escapes the significant focus of Fox News' powerful attack force.
Looking at the Business Roundtable, a significant majority of Obama's campaign funding came from Roundtable members and, as mentioned earlier, he frequently meets with Roundtable members. On the other hand, Fox News is owned by Roundtable member Rupert Murdoch, and Fox relies heavily on advertising money from Roundtable members. Rupert Murdoch even supported Obama over McCain. As someone who monitors Fox News, I can't recall the last time I heard Fox reporting on the activities of the Business Roundtable, not that any mainstream "news" companies do.
The list of similarities between the two, when it comes to exposing and holding the Economic Elite accountable, is extensive. So here you have an excellent divide-and-conquer psychological operation. Fox News declares Obama the enemy, and Obama declares Fox the enemy, yet the Economic Elite remain in the shadows, behind the scenes, untouched and continuing their plunder.
Just think of all the misplaced outraged spent on these two puppets. Sure, people have many reasons to like and dislike both, but imagine if all the diehard Obama-haters focused their rage on the people who put Obama in power, and if the diehard Fox-haters stopped criticizing everything Fox says and focused on the Economic Elite who control the media environment in which Fox News operates.
If the Fox-haters and the Obama-haters united and focused their combined outrage on the common forces behind the both of them, we would all be much better off.
The most significant bias in the mainstream media is not the liberal or conservative views propagated to divide, distract, confuse and create apathy among the populace; the ultimate bias is in what is missing from the coverage. The investigative reporting on the most powerful forces within our society is left out of the discussion.
McClatchy, one of the few real journalism news organizations, has repeatedly reported on the illegal activities of Goldman Sachs and the crime syndicate they operate in. Yet, an overwhelming majority of mainstream news outlets ignore these reports and nothing is done to hold Goldman Sachs accountable. In fact, two of the leading figures in the outright theft of our money have recently been lauded in their propaganda press. When you see Federal Reserve Chairman Ben Bernanke become the Person of the Year in Time Magazine and Goldman Sachs CEO Llyod Blankfein become the Financial Times Man of the Year, you begin to see where the real media bias lies.
The main bias is in favor of the thieves who stole our country and economy, and own the mainstream media companies. The omni-present mainstream media is the greatest weapon of oppression humanity has ever known.
Although the Internet has had an impact, television news is still by far the most influential news medium. Despite all the new information platforms, this year we have set a new record by watching an average of four hours and 49 minutes of TV per day. We have been subjected to heavy doses of propaganda on a daily basis, for hours a day, every day of our lives.
The mainstream media creates what is known in mass psychology as the "spectrum of thinkable thought." By constantly discussing and debating surface issues, they limit the range of debate. Having the Republican vs. Democrat paradigm leads us to never debating the underlying Economic Elite who control both of the parties, not to mention their ownership of the media platform on which this debate is taking shape. The more important underlying issues are never discussed, and therefore never enter public consciousness.
The censorship that is most prevalent today is the most dangerous form. Not the censorship of explicit words, sex, or violence, but the censorship of any thoughts outside of elite corporate ideology. Any debate that leads to critical thought on prevailing elite economic dominance is not allowed to enter into the mass media or mainstream public consciousness.
"We must conclude that a changeover is imminent and ineluctable in the co-opted caste who serve the interests of domination, and above all manage the protection of that domination. In such an affair, innovation will surely not be displayed [in the mainstream media]. It appears instead like lightning, which we know only when it strikes." — Guy Debord, Comments on the Society of the Spectacle